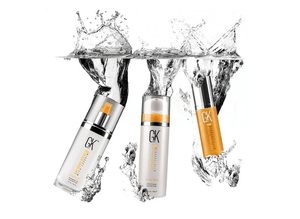 GREAT PRODUCTS. INSPIRING EDUCATION. EXTRAORDINARY SERVICE
Welcome to Beauty Trade Connection, the source of the best quality professional hair care products and services for beauty salons, spas, and barber shops. We are proud to serve licensed stylists and beauty professionals in the Orlando and Central Florida area with our prestigious, world-renowned, and competitive offerings.
We are the Authorized Exclusive Distributor of GKhair, formerly known as Global Keratin. We also represent with exclusive rights in Florida, a variety of brands from the USA, Europe and Latin America.
Our company runs based on offering only maximum quality professional products, conducting great educational programs, and providing unparalleled customer service. We strive to delight our customers and are very excited with the opportunity to serve you today!